You are a writer. You write. You wrote a novel, possibly several novels. Hundreds of thousands of words have flowed from your fingertips and yet when someone asks you what your story is about
you're left speechless....
It happens my friends. What you need here is the One Sentence Pitch. I know, it sounds super intimidating. And it can be scary to try to summarize your entire novel into one sentence. One measly sentence... But it is possible and can even be helpful.
To start keep in mind that your One Sentence Pitch should revolve around the plot of your story. You don't need to name every character, or talk about the romantic subplot, just the main plot. In my one sentence pitch I like to include
1) The main character- a description that will be of interest to the reader, no names necessary or ages unless that is important to the plot.
2) The Stakes- what is the character up against i.e. why should the reader care?
3) The flavor/genre of the story- I should know if I'm walking into a romance, a screwball comedy, or a tear jerking family saga all from that one sentence.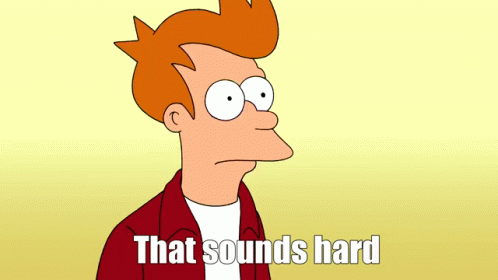 I know. I know. But luckily there is a template for hundreds of these one sentence pitches that you can filter by genre and find something you might tailor for your specific story. Where is this magical resource you ask?
That's right...Netflix and Query!
Below are three examples from Netflix on one sentence pitches. (Full transparency- I have not seen any of these movies so my inferences are strictly based on the pitch- much like your audiences will be based on your pitch).

The Interceptor
The last standing officer on a remote missile defense base wages the battle of her life against terrorists aiming 16 stolen nuclear weapons at the US.
Okay- The character here is a military female- I'm betting she's tough if she is the last one standing. The stakes are likely the lives of everyone in the US. And the flavor seems like an action thriller.

A Perfect Pairing
To win over a major client, a go-getter LA wine exec signs on to work at an Australian sheep farm, where she sparks with a rugged and mysterious local.
This one is trickier... Let's start with the genre- it isn't implicitly stated here but based on some tropes that show in the pitch I am guessing we are looking at a romance. The character is a go-getter LA wine exec. I imagine they are purposely painting her as a city girl so that in contract when she "signs on to work at an Australian sheep farm" when can know to anticipate a fish out of water/big city girl in a small town story. These a tropes that romance fans are very familiar with. Finally, the stakes are listed as the need to win over a major client- but again if this is a romance I guess the stakes are her heart.
The Water Man
Desperate to save his ailing mother, 11 year old Gunner runs away from home on a quest to find a mythic figure rumored to have the power to cheat death.
This one is my favorite. The character an 11 y/o boy named Gunner. The stakes, his mothers life. And genre MG quest fantasy. You get a lot of info in very few words here. Well done.
A bit of advice- some of these pitches are better then others. So if you are looking for one to base your pitch on make sure it makes you want to watch the movie yourself.
Next time will talk about expanding this pitch into the basis of your query.
Happy Friday!