The Operation Awesome Team presents a different kind of jewel box for you to
O
PEN.
https://www.dictionary.com/browse/jewel
: "thing that is treasured, esteemed, or indispensable."
Writing knowledge is the jewels in our box at OA. So here's a #WriteTip from each of us!
J: #WriteTip When publishing on Amazon, be sure to link your ebook and print book.
https://www.amazon.com/dp/1090907575 That's my print version. It ends with my ISBN-10 number.
https://www.amazon.com/Writing-Book-Reviews-Author-Inspiration-ebook/dp/B07MYDYDZX That's my ebook version. It ends with my ASIN number.
Amazon will send an email saying: "
links to its Kindle eBook version may take up to 48 hours.
" But if two days have passed and it hasn't automatically linked, here's what to do:
https://kdp.amazon.com/en_US/help/topic/G200652220 Go there and CONTACT AMAZON. Not only does having them linked look more professional, it also increases sales. People who prefer one or the other will not go looking elsewhere for your other version. They expect it to be linked because that's how it is for all the other books.
.
Karis: #WriteTip Here's what I all but screamed at my roommate recently, when she told me she didn't tell people she was a writer and struggled to think of herself as one because she hadn't been writing a lot lately. And what I told her, what I have been trying to remind myself, what I want to remind every writer out there who struggles with self-doubt and sometimes feels like they're not working hard enough, not working enough in general, is that you are always a writer. You are a writer because you write. You are a writer because storytelling through the written word lives in your veins, powers you forward, keeps you going when you don't know otherwise how you'll move on.
You are a writer because it's who you are, what you are. Whether you write daily or take a 10-year (or longer) gap. You. Are. A. Writer.
Nathaniel: #WriteTip This isn't exactly practical advice on craft, but please remember to keep your writing life psychologically healthy. Treat writing as a mini-vacation as opposed to stressing yourself out about word count or grammar. Write something that you're truly passionate about and run with it for as far as the rough draft takes you. Listen to your characters and build the universe they live in to make yourself happy, setting a time for this each day if you can.
But there's a catch to this.
Recently, there has been a lot of tension in the online writing community as of late, particularly in the YA sphere. The most important part of keeping yourself mentally well when writing is accepting the fact that your work is not going to be loved by all. There has not been a book in the history of the world that has been universally loved. My favorite book is "The Perks of Being a Wallflower" by Stephen Chbosky, and the Goodreads reviews are mixed to say the least. I suggest that you look up your favorite book on Goodreads and read the one and two star reviews just to solidify the idea that even a work that you deem the magnum opus of a genius can be disliked by others.
Write what you love, do your research, take constructive feedback into consideration...but make sure you don't forget to accept that you can't please everyone. That is the best advice I can give you.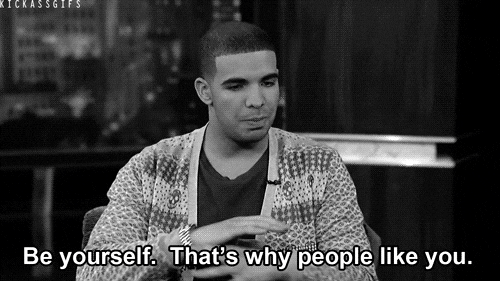 Kate: #WriteTip The best piece of writing advice I ever got was to always break the story down into three questions. Who is the character? What do they want? Why can't they have it? If you can answer those three, you probably have a story. If you can do it for every character in your book, you might have a novel.
Amren: #WriteTip I'm going to tell you the best piece of writing advice I ever got: "Every character should have a goal." Freaking changed my life. Every character, no matter how small their role, shouldn't just be in your manuscript to fill a void. Think about it: everyone breezing in and out of your life has their own individual goals; why shouldn't the characters that fade in and out of your main character's bubble? You don't have to outright say what that goal is, but it should inform the way that character interacts with others. Make sure that your characters feel real!
Thanks for stopping by! Please tell us if you liked the tips.